BUSINESS AND THE INTERNET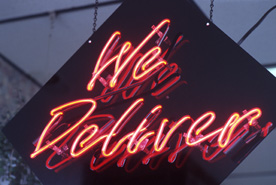 The Internet has evolved from a communications novelty into a fully functional business tool. It should be a facet of your company that opens doors to a new worldwide customer audience from its first day of operation.
Customer satisfaction requires careful planning. Big Horn Enterprises is uniquely qualified to assist you in all phases of Internet business planning. Our principals have been designing, implementing, and operating online systems since the early 1970's. We are committed to becoming your partner in your Internet enterprise because your success is the key to our success.
We can help you answer key questions like:
Do I have a workable plan and realistic expectations for my web enterprise?
What do I want to emphasize with my web site?
How do I encourage visitors to explore further? What is the look, the tone of my site?
What part does my existing corporate image play – do I want to extend the image for a new Internet personality?
How do I make the site easy to navigate so customers can readily find what they want?
What kind of reporting is available? How will I know what people like and don't like about my site?
Where are my customers coming from? What can I do to increase traffic to the site? How effective are my Internet marketing programs?
How do I present my products/services in the web site? Should I scan existing catalogs/brochures or create new images and descriptions?
How do I present all the information for each product/service that would normally be asked of a sales person?
Can I use my web site to reduce current operating costs? If so, how?
What level of support do I want to provide to my customers? How will I handle exchanges, back-ordered items, refunds, lost shipments, etc.?
How will billing for products/services be handled? Can I integrate the web site with my existing accounting systems? What reporting is required to track sales and inventory?
Should I contract out the server function to a third-party provider or should I attempt to install the web support structure in-house?
What equipment and communication services are needed for in-house operation?
What is the administrative burden to provide 24/7 operation? What are the other costs? Is it worth the cost? If so, how do I assure 24/7 operation?
What tools and personnel are needed to create and support the web site? How can they be most effectively obtained? How do I train personnel in the use of the new tools?
When can my web site be ready?
If you are ready to create or enhance your Internet business, please call us at +1-770-682-4808 or click here to send us e-mail. We will be happy to discuss your unique goals and needs at no cost or obligation.